CanadaSound Podcast with Grant Lawrence: episode 2
What are the stories behind Canada's most iconic sounds? What sounds are uniquely Canadian? What world-famous sounds have Canadians invented? What Canadian sounds have changed your life?
Those are just some of the questions we'll try to answer on the CanadaSound Podcast with Grant Lawrence.
In celebration of Canada marking 150 years since confederation, we're asking Canadians in every corner of this country to submit their favourite Canadian sounds via video, audio or text, and tell us the story behind that sound. This podcast is just one part of the CanadaSound project. Find out more here.
On this podcast, you'll hear:
– The emotional story of Carol Daniels, a survivor of the Sixties Scoop, who embraced her First Nations heritage midway through her life when she was invited to a powwow and first heard a First Nations hand drum. It changed her life. Be sure to check our Carol's brilliant novel Bearskin Diary.
– A new song called "Mira Mira" by Juno-nominated Quebec artist Florence K, featuring your submitted sounds, including the First Nations drum, the marmot and many others.
– The CanadaSound Mix Zone with Radio 2 Drive host Rich Terfry, who has taken more of your submitted sounds and turned them into a rousing piece of hip-hop in tribute to his favourite game.
Download the CanadaSound Podcast here, or listen to it streaming below.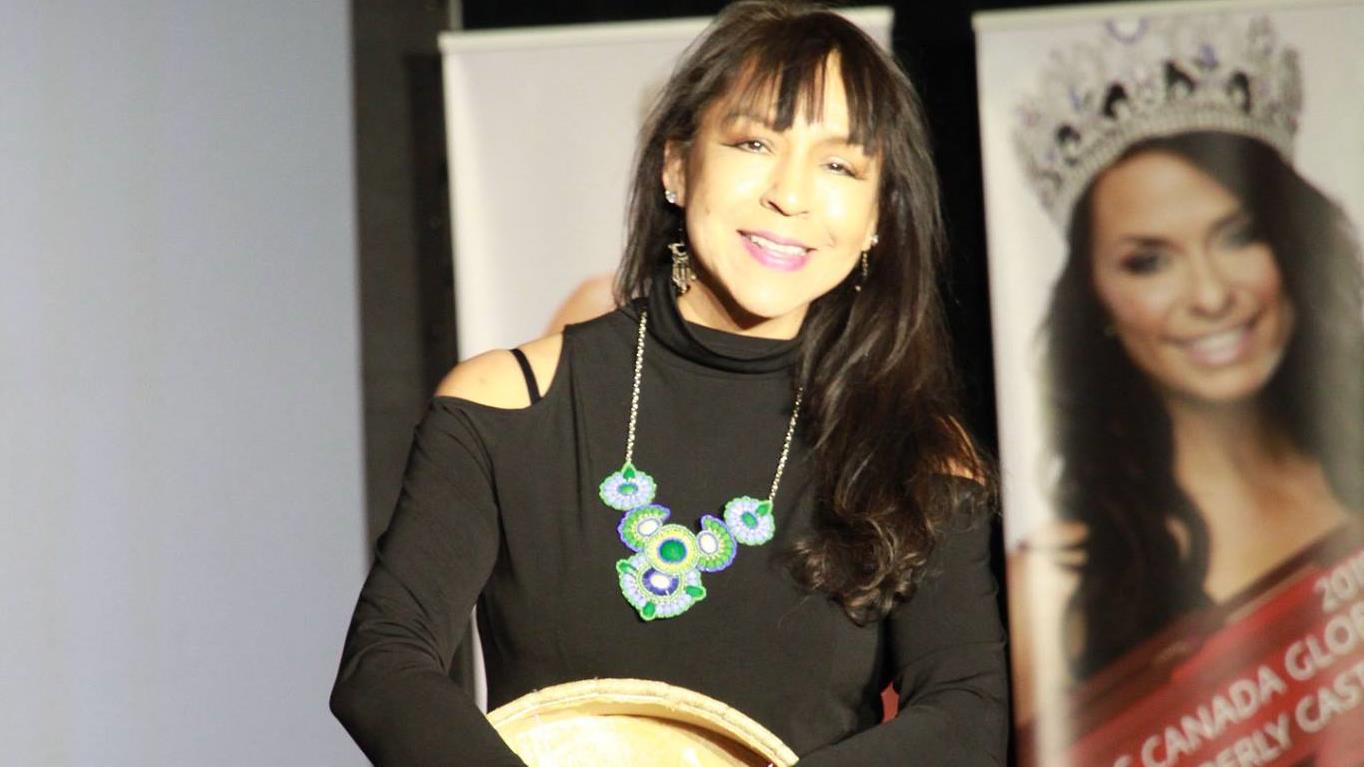 Saskatchewan's Carol Daniels with one of her homemade drums. (CBC)
Has a Canadian sound changed your life? What is your favourite Canadian sound? Submit it here.
CBC Music is pleased to support CanadaSound, imagined by cleansheet communications, with partners the Junos, SOCAN, Musicounts, Canadian Heritage, IcI musique, and Adisque.