From Céline Dion to Lauryn Hill: 30 women who have changed music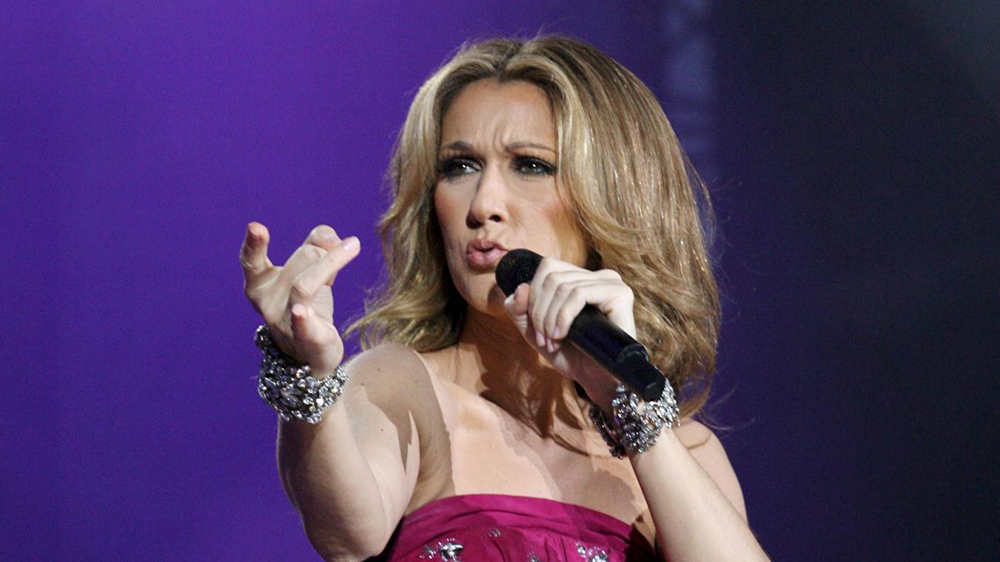 Whether it was Ma Rainey's soulful groan, Dolly Parton's heartfelt lyrics or Patti Smith's experimental style, women have been a force to be reckoned with, inspired by and pay attention to since music existed. They've created their own identities by breaking records, shattering barriers and changing the landscape.
In the list below — whether the genre is jazz, punk, pop or R&B — we look at women who are pioneers and trailblazers, changing the music industry by challenging social norms. These women have not only paved a path for their own music, but have inspired a new generation of sound and confidence.
We've also curated a stream for all the amazing women on this list. Take a listen above while you read and scroll.
Buffy Sainte-Marie
Buffy Sainte-Marie has always been fearless with her work. The result? A distinct, original sound that's timeless. In addition to her musical catalogue, she's been outspoken throughout her career, as early as when her song "Universal Soldier" became an anthem for the 1960s peace movement. That, combined with her efforts fighting for Indigenous rights, led Sainte-Marie to be blacklisted in the Lyndon Johnson and Richard Nixon years.
In the 1970s, Sainte-Marie re-emerged on Sesame Street. Instead of the requested counting appearance, she wanted to do Native American programming on the show, making Indigenous culture visible on an international platform. From 1976-1981, Sainte-Marie was a regular on Sesame Street, speaking about breastfeeding, music and Indigenous culture. In an interview with CKOM she says, "At the time, breastfeeding was totally overwhelmed by the formula companies so that young mothers recovering from childbirth, they would have a big basket of formula. The doctors didn't understand how to teach them how to breastfeed." For more than half a century, Sainte-Marie has been an inspiration to many, carving a path for Indigenous artists and inspiring musicians, educators and activists of all backgrounds.
— Kiah Welsh (@simplykiah)
Joni Mitchell
Buffy Sainte-Marie carried Joni Mitchell's tape in her bag and played the unknown singer-songwriter's music for anyone who would listen, so convinced was she of Mitchell's genius. By 1971, the rest of the world shared Sainte-Marie's view: Mitchell was among the greatest new talents of her generation, and one of the only women in a landscape crowded by male folkies who monopolized the conversation and sought to establish themselves as the authoritarian voices of the counter-culture.
Mitchell's contributions were radical in ways that had nothing to do with macho posturing and everything to do with writing narratives that presented as both feminine and universal, and crafting song structures that were the envy of every songwriter around the world. Her fourth album, 1971's Blue, is among the most perfect records of all time ("River," "A Case of You," "Blue") and it's easy to hear its influence on the latter half of the folk-rock movement as it morphed into AM gold.
— Andrea Warner (@_AndreaWarner)
Tanya Tagaq
Many of the names we have on this list are here because of each artist's historical accomplishments, but Tanya Tagaq is an artist who is here for what she is doing in music right now. A celebrated songwriter and live performer who won the Polaris Music Prize with her 2014 album Animism, Tagaq was named to the Order of Canada last year for her contributions to Canadian culture. On her latest album, Retribution, you can hear her fearlessly advocate for the things that matter to her most: the environment, missing and murdered Indigenous women, sexism and racism in music — the list goes on. Outspoken, trailblazing and utterly unique, Tagaq is bringing throat singing into the mainstream and changing our idea of what Canadian music sounds like today.
— Andrea Gin (@andreagin)
Leontyne Price
Perseverance personified, Leontyne Price began her trajectory in segregated Laurel, Miss., and ended up in the world's leading opera houses where she was hailed as the greatest soprano of her age. "That's what makes our country so great, you can achieve what you set out to, you just got to want it," she said. It didn't hurt that she had a voice that combined power and precision with astonishing beauty. Within weeks of her January 1961 Metropolitan Opera debut in Verdi's Il Trovatore, she sang four other leading roles, landing her on the March cover of Time magazine. Her Aïda, Tosca and Leonora are still references. A Black woman who rose to the top of the all-white opera world at the height of the civil rights movement in the U.S., Price opened doors for generations to follow.
— Robert Rowat (@rkhr)
Tina Turner
Born Anna Mae Bullock, Tina Turner grew up in rural Tennessee and began her career at the side of a notoriously controlling, abusive husband — but not only did she manage to emerge from that abuse, Turner propelled herself to the top of the charts with her groundbreaking hybrid of rock and R&B. Her hits with Ike Turner included the high-octane covers "Proud Mary," "River Deep, Mountain High" and "A Fool in Love." But the worldwide megahits began in the early '80s with a string of powerhouse songs that included an unforgettable cover of the Al Green classic "Let's Stay Together; What's Love Got to Do With It" (which landed three Grammys including record of the year), the title track from her top-selling album Private Dancer, the stadium rock-sized "We Don't Need Another Hero (Thunderdome)" (featured in Mad Max Beyond Thunderdome), and "The Best," which remains a staple of rock radio.
In the process, Turner's also become one of the most revered live performers — and one of the best-selling artists of all time. In her 1986 autobiography, Turner wrote, "Sometimes you've got to let everything go — purge yourself. I did that. I had nothing, but I had my freedom. My message here … is: If you are unhappy with anything — your mother, your father, your husband, your wife, your job, your boss, your car — whatever is bringing you down, get rid of it. Because you'll find that when you're free, your true creativity, your true self comes out."
— Jennifer Van Evra (@jvanevra)
Gloria Estefan
In 1985, when the Miami Sound Machine released "Conga" on its album Primitive Love, crossover dreams came true. And with it, one of the group's four members, Cuban singer Gloria Estefan, earned the title of original crossover queen. With seven Grammys, numerous other awards and more than 100 million albums sold, Estefan is arguably the most popular and pioneering crossover artist in Latin music history. An inductee to the Latin Songwriters Hall of Fame, in 2015 Estefan received the Presidential Medal of Freedom from U.S. President Barack Obama for her musical achievements and for "paving the way for countless other Latin artists to follow."
— Tahiat Mahboob (@tahiatmahboob)
Alanis Morissette
While "Too Hot" Alanis created teen pop music for the industry machine, Jagged Little Pill Alanis gave voice to a woman who was done letting other people use her for their benefit. Released exactly in the middle of the '90s — June 1995 — Morissette's confessional reached women who didn't see themselves at the front with Riot Grrrls or in Lilith Fair's tents — while effectively making music for all of us. She paved a 33-million-albums-sold-sized lane for musicians like Fiona Apple, Avril Lavigne, Katy Perry and even Taylor Swift at a time when Morissette was told that radio stations were already playing one female musician, and didn't need another — which didn't last long after "You Oughta Know" was released. With one eponymous pill, Morissette added a fierce, mainstream wave to the changing tide.
— Holly Gordon (@hollygowritely)
Lauryn Hill
Lauryn Hill redefined hip-hop with the release of her debut solo album, The Miseducation of Lauryn Hill. She infused R&B and reggae with hip-hop, creating a different sound that would be influential to artists after her such as Adele, Beyoncé, John Legend and many more. In a 1999 interview with Rolling Stone, Hill explained her creative process: "[I wanted to] write songs that lyrically move me and have the integrity of reggae and the knock of hip-hop and the instrumentation of classic soul."
Miseducation sold more than 420,000 copies in its first week, and would later be the first hip-hop album to win a Grammy for album of the year. Throughout Hill's album she was honest, writing about her personal experiences in her lyrics, helping to create an avenue for socially conscious dialogue in that genre of music. — KW
Sister Rosetta Tharpe
Tharpe was gospel royalty and the godmother of rock 'n' roll, but she was also among the greatest living electric guitarists throughout her incredible life. She inspired everybody from Little Richard and Johnny Cash to Elvis Presley and Chuck Berry, and was the first person to have a gospel hit cross over to the R&B charts. Watching Tharpe behind her instrument and her microphone, it's a total thrill to watch her own the spotlight, to see this extraordinary woman showcase her talent and virtuosity with so much joy and conviction. — AW
Nina Simone
Storyteller, singer, songwriter, pianist, arranger, civil rights activist — Nina Simone is a singular artist whose music was popular around the globe. From 1959's breakthrough song "I Loves You Porgy" to "A Single Woman" in 1993, Simone recorded 40 original albums during a career that spanned four decades. Her music is known for being so innovative that it was uncategorizable; it included classical influences and piano technique influenced by cocktail jazz, and also incorporated elements of folk, pop, gospel and blues. She was also a leading voice of the U.S. civil rights movement, writing "Mississippi Goddam" in response to the 1963 assassination of Medgar Evers and the Birmingham church bombing that killed four young African-American girls. — AG
Beyoncé
If we started listing Beyoncé's exhaustive list of awards and nominations, the entire essay would write itself. So here are a few: she is the most nominated woman ever in Grammy history; she has the most MTV Video Music Awards; she has the most simultaneous Billboard hits of any female artist. But how she has reshaped the music industry goes far beyond her accolades. From redefining how new music is released to putting an emphasis on the visual consumption of it, Beyoncé has been a trailblazer. Not only has she refused to conform, but she has constantly found ways to challenge the status quo with each new album. In 2016, she took it to a whole new level, first with the song "Formation" and then with the release of her sixth album, Lemonade. With it, the unapologetic feminist drew attention to gender politics while paying homage to Black women, and reshaped conversations around these issues all at once. — TM
Marian Anderson
A contralto with a wide vocal range and an otherworldly timbre, Marian Anderson also became a pseudo-political figure. Her voice caught the attention of Arturo Toscanini, who called her a once-in-a-century singer, and yet because she was Black, the Daughters of the American Revolution blocked her from giving a concert at Constitution Hall in Washington, D.C., in 1939. In response, President Roosevelt invited Anderson to sing (for more than 75,000) on the steps of the Lincoln monument, an occasion later immortalized in a speech by Martin Luther King, Jr. In 1955, Anderson became the first Black soloist to sing a role at the Metropolitan Opera in New York. Today, we marvel at her ability to create art in such fraught circumstances, and wonder what might have been had so many doors been opened instead of slammed shut. — RR
Shania Twain
In the late '90s, Shania Twain shot to stardom by creating the modern pop and country crossovers that we know today. Twain's second album, The Woman in Me, sold more than 20 million copies worldwide and her third album, Come on Over, became the best-selling studio album of all time by a female act in any genre, as well as the best-selling country album, with more than 40 million copies sold worldwide. Twain gave country music a new twist with songs such as "From this Moment On" and "Honey I'm Home," making country music that appealed to a wider audience. Her influence can be heard in artists such as Carrie Underwood, Taylor Swift and more. — KW
Emily Lazar
Each one of Emily Lazar's Grammy nominations have been firsts. In 2012: first female mastering engineer nominated for album of the year (Wasting Light, Foo Fighters). In 2014: first female mastering engineer up for record of the year ("Chandelier," Sia). In 2016: first female mastering engineer nominated for best engineered album, non-classical (Recreational Love, the Bird and the Bee). Since opening her Greenwich Village-based studio, the Lodge, in 1997, Lazar has mastered more than 2,000 albums, including projects from Tegan and Sara's Love you to Death and Braids' Deep in the Iris (and its accompanying EP, Companion) to Angel Olsen's My Woman and Haim's Days are Gone to Sia's This is Acting and a handful of David Bowie projects. She is literally changing music on a daily basis, but as a woman chipping away at the male stronghold that is master engineering, she continues to, as she told Billboard, "master everything like a girl." — HG
Bessie Smith
There are many things that aren't fully known about Bessie Smith — what day she was born, how she got her start, and who exactly helped her rise to fame. But one thing is certain: for years she held court as the "empress of the blues." Known for her powerhouse vocal style, Smith helped to popularize the blues with hits such as "Crazy Blues" and "Downhearted Blues," and sold hundreds of thousands of records — almost unheard of for the 1920s. Smith also worked with famed performers including Louis Armstrong, Coleman Hawkins and Joe Smith. Because of the Great Depression and the end of the vaudeville era, in the 1930s Smith's star faded. But even so, after she died from a serious car accident at roughly 43 years old, 7,000 mourners attended her funeral. She paved the way for jazz, blues and rock greats from Billie Holiday to Etta James, as well as Janis Joplin — who, in 1970, had a headstone made for Smith's unmarked grave. It reads, "The Greatest Blues Singer in the World Will Never Stop Singing." — JVE
Aretha Franklin
Even though she is widely acknowledged as a cultural and musical icon, one cannot help but still be blown away by reading a list of Aretha Franklin's achievements. The singer, songwriter and musician has had a career spanning six decades, recording countless hit songs like "(You Make Me Feel Like) A Natural Woman," "I Never Loved a Man (The Way I Love You)" and "Think." Her hit song "Respect" became an anthem for women and Black empowerment during the civil rights movement in the United States, and in 1968 she performed at the funeral of Dr. Martin Luther King, Jr. She has won 18 Grammy Awards, and been honoured with a Grammy Lifetime Achievement Award and a Grammy Living Legend Award. To top things off, Rolling Stone put her at No. 1 in their ranking of "The Greatest Singers of All Time." In 2014, she celebrated having her 100th hit on Billboard's R&B/Hip-Hop charts with the single "Rolling in the Deep (the Aretha Version)," making her the first woman and fourth artist in history to have done so. — AG
Patti Smith
From "rock royalty" to "godmother of punk," Patti Smith has earned many titles as a pioneering catalyst for punk music. While she has tried to dismiss the misnomer of being a punk musician, her influence on the music world, which began with her 1975 debut album, Horses, is undeniable. From Madonna to Garbage's Shirley Manson, scores of musicians who followed list Smith as an influence. "One hopes that a work they do will resonate; it's still hard for me to comprehend that, but I just feel that if it's inspired people to do their own work, or gave them some kind of energy or helped them feel they're not alone … if it's done any good and continues to do any good, I'm really happy," said Smith, when asked about her impact. — TM
Madonna
Since her debut in 1983, Madonna has been shaking up the music industry. Her controversial image and hard-hitting lyrics created a different dichotomy for women in music. Before her, every major pop star was male, ranging from Aerosmith to Elvis Presley. But as Madonna's popularity grew, so did her image. Her influence spread from music to video to fashion. Madonna's success showed that a woman could take control of her destiny, as well as the limelight. Her self-expression was fearless, speaking on issues considered taboo such as race, sex and power. Madonna has sold more than 300 million records worldwide, and is recognized as the best-selling recording artist of all time by the Guinness World Records. — KW
Billie Holiday
Even though she is considered a legendary musician, songwriter and performer, it's really Billie Holiday's innovative vocal style that is responsible for her ongoing influence on American music. Her vocals were strongly influenced by jazz instrumentalists, and she developed a distinct way of manipulating phrasing and tempo in her songs. She is the recipient of four Grammy awards, all of them posthumous, and was inducted into the Grammy Hall of Fame in 1973.
She is best known for singing "Strange Fruit," a powerful anti-racism statement about the lynching of African-Americans in the South, originally written by teacher Abel Meeropol as a poem. When, fearing controversy, her label Columbia refused to record it, Holiday recorded it for Commodore, a tiny label dedicated to alternative jazz run by her friend Milt Gabler. Her version of the song was inducted to the Grammy Hall of Fame in 1978. The power of her music, coupled with her emotive style and distinctive phrasing, have had a seminal influence on not only jazz music but also pop singing today. — AG
Ma Rainey
Known as the "mother of blues," Ma Rainey was one of the earliest African-American blues singers and one of the first generation of blues singers to record. She combined country and jazz, captivating a room whenever she'd perform onstage. She spoke about the Black experience, a first for her time. Musicians such as Billie Holiday would have never developed their bluesy style without Ma Rainey's influence. — KW
M.I.A.
She's the only artist in history to be nominated for an Academy Award, a Grammy Award, a Brit Award, a Mercury Prize, and an Alternative Turner Prize. She's also the first artist of Asian descent to receive an Academy and a Grammy nomination in the same year. But the trailblazing feats of English-Tamil rapper Mathangi "Maya" Arulpragasam go beyond her accolades. Better known by her stage name M.I.A., she is most known for her protest through music. Born in Britain to Tamil parents from Sri Lanka, much of her career has been a pushback against the Sri Lankan government as well as calling out things as she sees and experiences them, including the time she was denied re-entry to America because she matched the profile of a terrorist. Named one of Time Magazine's 100 most influential people in 2009, M.I.A. has always striven to make music on her own terms, even when it means not confirming or caring about what critics think. — TM
Annie Lennox
Annie Lennox has never been afraid to stand out. Aside from her creative style and trademark cropped, bright hair, Lennox introduced R&B to new wave with her group Eurythmics. In her solo career, she invented, as Rolling Stone notes, "a sort of new age soul, based around shimmering synths, horn blasts and, most important, layer upon layer of that voice." Lennox has won eight Brit Awards (including for best female British artist six times), several Grammys, a Billboard Century Award, and many more. Her debut solo album, Diva, sold more than 1.2 million copies, earning her a quadruple platinum certification. Whether it was through pop-punk, rock or jazz, Lennox never failed to push boundaries with her music. — KW
Marin Alsop
Glass ceiling, meet Marin Alsop. Whether it was making history as the first woman to head a major American orchestra or as the first female conductor of BBC's Last Night of the Proms, the 12th music director of the Baltimore Symphony Orchestra has all kinds of "first-ever" accolades on her extensive resumé. From a MacArthur Fellowship to an induction as a fellow of the American Academy of Arts and Sciences, Alsop is a household name in her field, actively working to ensure more women conductors become part of the profession. — TM
Miriam Makeba
Legendary South African singer Miriam Makeba was a civil rights activist who spoke for millions in her country. Though her music was banned by apartheid authorities, Makeba stirred hopes of freedom. She was the first artist from Africa to popularize African music around the world, while her harmonic, eclectic style included Hebrew and Yiddish melodies, Haitian chants, Brazilian bossa novas and more. Makeba's first hit single, 1957's "Pata Pata," sexually satirizes the police's method of frisking. The song introduced a new genre of anti-apartheid music. — KW
Bjork
Björk's is a world entirely of her own creation. She invites us inside it, presenting to us these monuments of human complexity (her extraordinary international 1993 debut, called, cleverly, Debut) and a woman's infinite capacity (her 2015 release, Vulnicura, with its resilient, jagged heart), and more artistry, experimentation and innovation than can be contained in any one museum.
Precise observations and excavations, animalistic gut instincts and bruised-heart storms, lush forests and sparse moonscapes, tiny miracles and cavernous, all-consuming dreams — and that's just considering the creative and technical achievement of her 2011 concept album, Biophilia, which was also a multimedia project and app. Björk listens, looks and feels with every nerve and synapse, ready to witness, consider, absorb, reflect and react all the time. She's not overly precious about her art, and yet this doesn't diminish its power or importance — if anything, in acknowledging the amount of actual work and time that goes into her carefully crafted executions, Björk roots even the most fantastical and outlandish creation in the labour of her genius.
She has no interest in the myth of creation; she yanks back the curtain and instead offers to show us the mechanisms of her moving parts, the intricacies of her wild creativity. The art is in the thinking, the utility, the manifestation and the experience, and there's nobody else on the planet who makes music like her, with limbs outstretched into so many different spheres — technology, science, music, art, communication — and with so much clarity and imagination. — AW
Céline Dion
Dion started off her career as a teen star in Quebec, singing only in French. Now, more than 30 years later, she holds the record for the best-selling French-language album of all time with 1995's D'eux. Throughout her career Dion has scored international No. 1 hits, including "The Power of Love" and "I'm Your Angel." Her 1997 hit song "My Heart Will Go On," made for the film Titanic, shot to No. 1 globally and is currently one of the best-selling singles of all time. It dominated the 1999 Grammy Awards, including a win for record of the year, marking the first time the category was won by a Canadian. Dion's incredibly successful crossover from French to English proved that it's possible to perform in any language and still be on top. — KW
Cher
Cher has achieved a lot throughout her five-decade-long career, but it's her song "Believe" that changed the music industry. Released in 1998, it's recognized as the first prominent use of Auto-Tune. Cher's producers played with the idea of cranking up the Auto-Tune, creating that now familiar effect that is part synthesizer, part robotic voice. The technique would later be referred to as the "Cher effect."
It's also impossible to note Cher's importance to music without also mentioning her iconic status within the LGBTQ community. As Alec Mapa of the Advocate notes after asking the question "Why do gay people love Cher?": "While the rest of us were sleeping, Cher's been out there for the last four decades living out every single one of our childhood fantasies … Cher embodies an unapologetic freedom and fearlessness that some of us can only aspire to." — KW
k.d. lang
When k.d. lang released her major label debut in 1987 with Angel with a Lariat, she challenged the traditional parameters of country music. According to CMT, lang had an "androgynous appearance, and edgy, rock-inflected music … although no one questioned her vocal talent." Despite her critics, lang stayed true to herself and defied the norms prescribed for women in country music — and it paid off. She would go on to win music's top honours with both Juno and Grammy awards for her performances in songs "Constant Craving" and "Miss Chatelaine."
Lang also challenged what it meant to be a female performer, period. On a 1993 Vanity Fair cover, Cindy Crawford is shown shaving lang's face, as lang is dressed in a suit and vest, meant to be controversial at the time because lang had recently come out as a lesbian. According to novelist Sheila Whitelay in her 2000 book Women and Popular Music: Sexuality, Identity, and Subjectivity, everything lang represented helped create a shift in the music industry: "With lesbian chic firmly established in the public eye and with the seeming indifference of fans to her sexuality, the bigotry of the music industry was finally being challenged." In a career spanning three decades, lang has always made music that is unapologetic about individual sexuality. — KW
Dolly Parton
At a time when men dominated the airwaves, Parton's empowering lyrics gave a real voice to working-class women in 1960s America. Her song "9 to 5" is a great example of how she used her lyrics to speak out on various issues in the workplace, including double standards between men and women.
Parton's possibly best known for her song "Coat of Many Colours," which country singer Charlie Worsham has singled out as a trademark: "Dolly is the only person who could've written this, and she wrote it unflinchingly from a place of pain and truth. Her vulnerability is what makes the song universal, because we've all been excluded or made fun of at some point in our lives." Parton has 25 songs that have reached No.1 on the Billboard country music charts, has had 41 top 10 country albums and has had 110 charted singles over the last 40 years. — KW
Carole King
Whether it was the Beatles's "Chains," or James Taylor's "You've Got a Friend in Me," the voice behind the lyrics was often Carole King. During a time when male voices were dominant, King evened the playing field by penning smashing hits for big-name artists. King's second album, Tapestry, released in 1971, is one of the best-selling albums of all time, with more than 25 million copies sold worldwide. King's the most successful female songwriter of the latter half of the 20th century, having written or co-wrote 118 pop hits on the Billboard 100 between 1955 and 1999. — KW