CanadaSound: the story of Vancouver's Gastown steam clock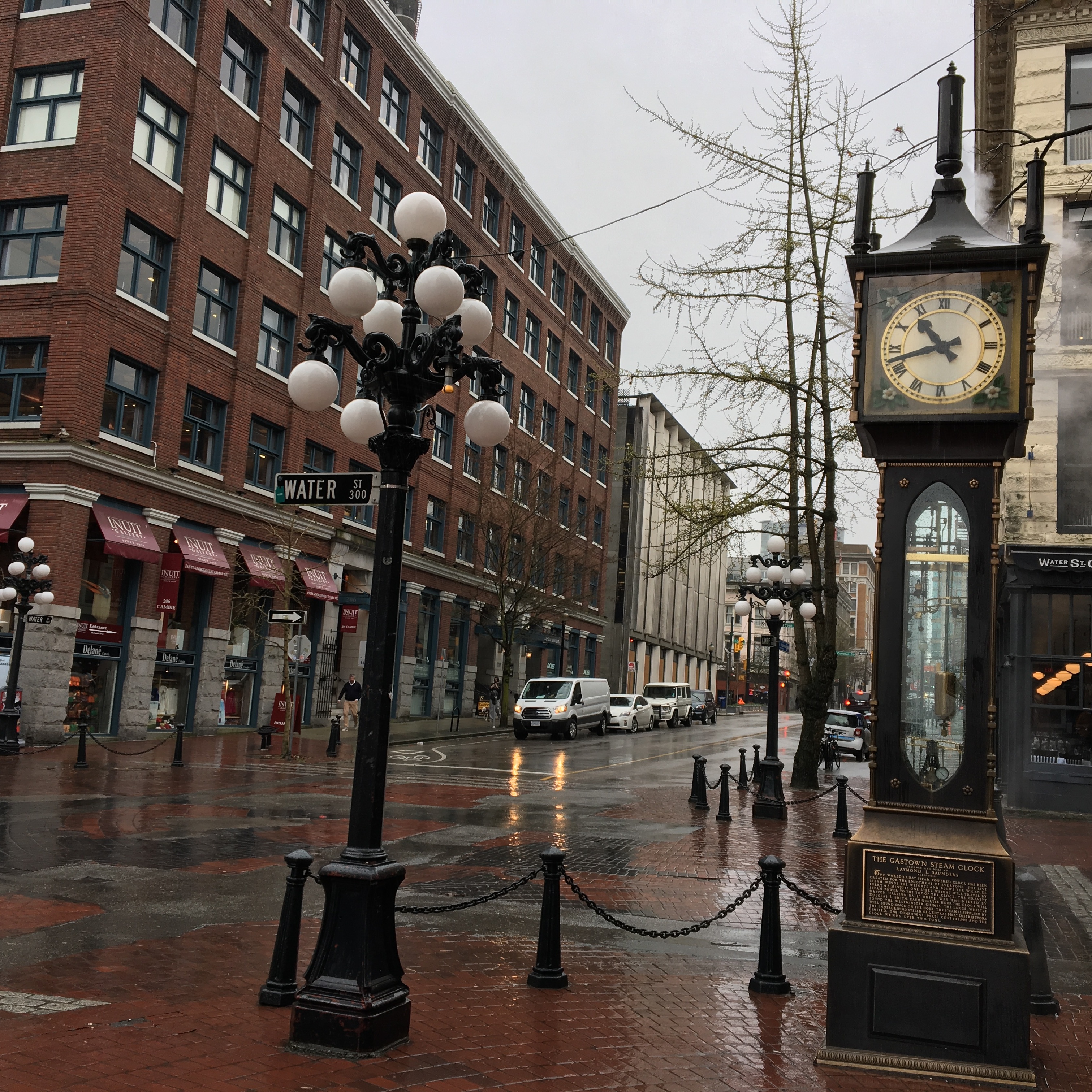 What are Canada's most iconic sounds? What is your favourite Canadian sound? Why? Those are the questions we're asking you this year, as part of our Canada 150 project called CanadaSound. We're hoping to create the ulimate Canadian soundmap. Throughout the year, I'll give you the history behind some of the country's most recognizable sounds.
Today: the Gastown steam clock.

You wouldn't be the first person to be fooled into thinking that the iconic Gastown steam clock is a 19th-century antique. But the landmark clock is much younger than it looks: it's just shy of 40 years old, put in place at the corner of Water and Cambie streets in 1977 and built by renowned Canadian horologist Raymond Saunders.
Saunders's steam clock creations can also be seen and heard in places like Japan, Indianapolis and Whistler, but his first was the Gastown steam clock. And while many Vancouverites and tourists are familiar with its warbly, quarterly hour blasts, few realize the story behind the clock.
In the late 1960s, inner-city highways were all the rage. In an effort to keep up with other metros like New York, Toronto and Seattle, all of which had freeways running right through town or along their waterfronts, the municipal government wanted to do the same in Vancouver by linking the Trans-Canada Highway with the Lions Gate Bridge, barrelling the freeway straight through the historic — and marginalized — neighbourhoods of Strathcona, Chinatown and Gastown. Anything in the freeway's path would be demolished.
The communities rallied and the plans for Vancouver's inner-city freeway were nixed. The government instead turned to refurbishing and restoring Gastown, something they called a "beautification" project.
The local merchants realized they needed a focal point, something to bring tourists to Gastown. They raised $58,000 for Saunders to build the antique-looking clock.
It worked.
For almost 40 years, tourists have gathered at the clock, watching and listening. Besides reminding us of the time, the clock's whistles also serve as a reminder of the salvation of this historic neighbourhood.
There's even a rock 'n' roll connection: Vancouver-based band Nickelback featured the clock on the cover of its smash hit album Here and Now. The clock face shows the hands at 11:21, the date in 2011 that the album was released.
What's your favourite Canadian sound? Submit yours now!
CBC Music is pleased to support CanadaSound, imagined by cleansheet communications, with our partners at the Junos, SOCAN, MusiCounts, Canadian Heritage, ICI Musique and Adisque.